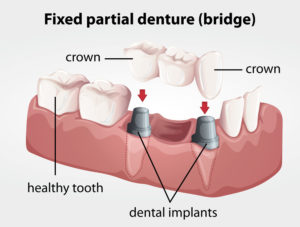 Dental implants are an exciting and revolutionary option to restoring teeth that have been lost due to attrition or trauma. Implants can be placed in one visit. The implant technology can be used to replace a single tooth or multiple teeth, and implants can even be used under existing dentures for added stability by retrofitting the partial or complete denture.
Implants are a cost effective and simple technique to restore the dentition where previously there were no alternatives. The wide use and common placement of implants has brought them to the forefront of mainstream dentistry as the treatment of choice for many patients due to the conservative and predictable nature of modern implants.
Implant placement usually requires a consultation from a periodontist or oral surgeon followed by one visit to place the implant. After a brief healing period of two to three months the implants are ready to be restored with a fixed crown or removable denture by simply taking an impression requiring no local anesthia or preperation in most cases.
The extreme versatility of implants makes their use an incredibly important treatment option for patients seeking quality dentistry.
A dental implant is a titanium cylinder that is surgically placed into the bone where a tooth is missing. This cylinder serves as a substitute tooth root and as an anchor for permanent restorations including crowns, bridges, or dentures that can be placed over it. Implants are very secure and stable. Over time, the bone attaches itself to the implant through osseointegration.
We offer the following restorative implant treatments:
Complementary Consultation
Panoramic X-Ray
Cone Beam Imaging
Referrals for Surgery
Provisional Restorations
Abutment Placement
Crowns and Bridges
Overdentures
All On Four Fixed Hybrid "Teeth In A Day"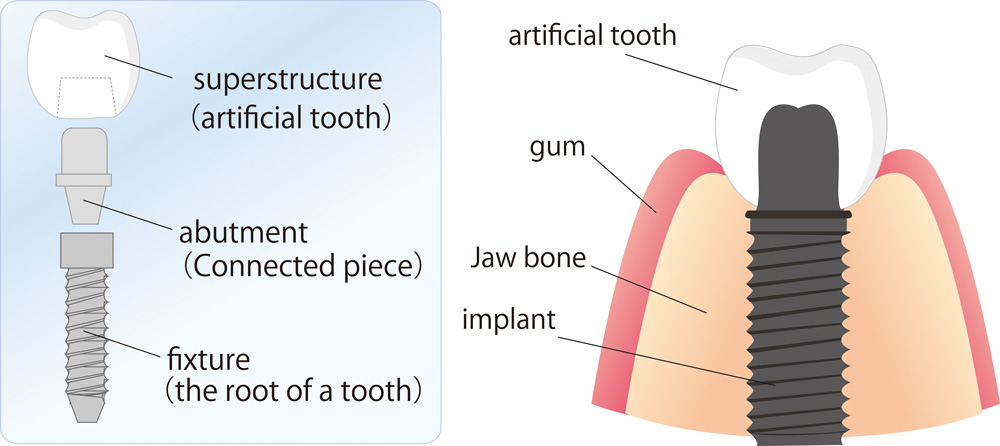 Book an Appointment Today
We would love to meet with you and consult your needs.