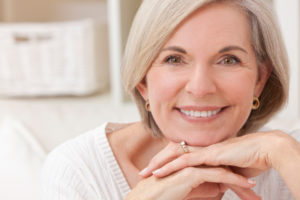 In order to achieve the smile you want and to ensure long-term dental health, you must first receive the appropriate restorative dental care. Our dentists will evaluate your individual condition and needs by performing a through examination of the teeth, gums and soft tissues of the mouth. We utilize state of the art digital x-ray sensors, digital photography, diagnostic study models, virtual computer simulations and we listen to your concerns.
Upon diagnosing any problems, treatment options are presented. After reviewing your options, we will proceed with treating any gum disease, restoring broken or missing teeth, and finally addressing any cosmetic concerns you may have. Through careful examination, diagnosis and treatment planning, our dental team can ensure the integrity and health of your teeth and gums.
We offer the following restorative treatments:
Tooth Colored Fillings
Porcelain Veneers
Inlays and Onlays
Porcelain Crowns
Permanent Bridges
Dental Implants
Dentures – Partial and Full
Root Canal Treatment
All on Four Implant Bridges providing "Teeth in a day"
Book an Appointment Today
We would love to meet with you and consult your needs.